Time-Saving Product Management Software
Keep tabs on your products with this easy to use Product Management Software. You can now list all of your products and manage their parameters easily according to your needs!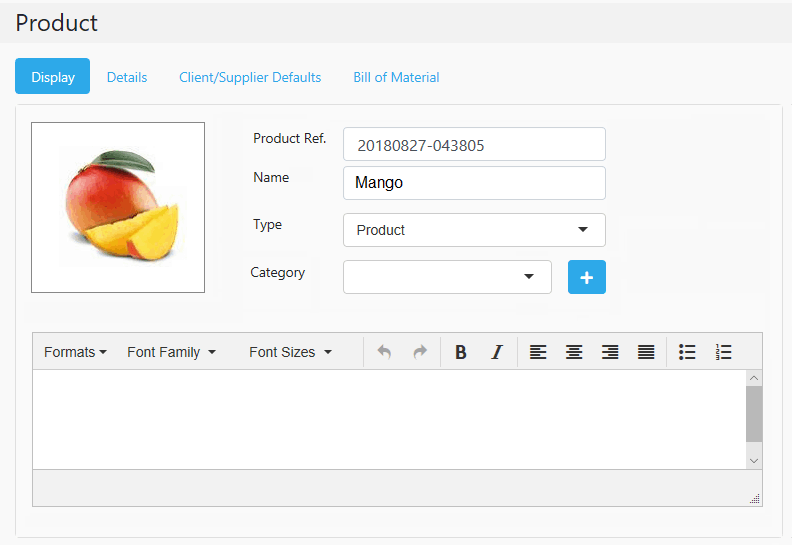 The Product functionality of Mango permits you to store the list of all products, add custom fields if you have specific needs, and define a bill of material if you are building products. In order to help you get your products under control, an important set of fields is available to define and price your products. You can also price them per client, or group of clients.
People interested in Products also looked at