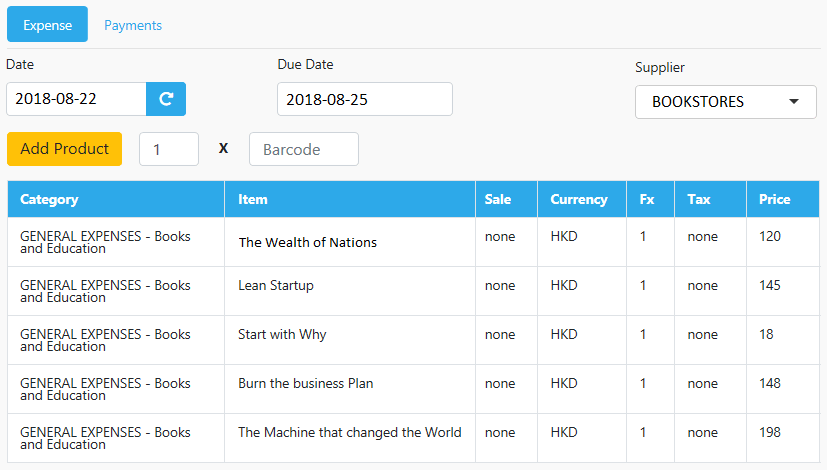 Take control of your expense
From now on, don't worry about your expenses, it's all being taken care of thanks to this feature, which helps you track your expenses, provides recurring templates, allows you to attach documents and much more...
To help you get your expenses under control, Mango permits you to attach your expense documents (scan/pdf) to facilitate the tracking of the expenses during the audit.
Why waste time recreating the same template over and over? Mango gives you the opportunity of saving and using recurring templates...
As developed in the invoicing feature, your payments can be done either expense by expense or as a batch payment to your supplier.


Not only can you create invoices in several currrencies but you can also use multiple currencies in your expenses.


_________________________
Your expenses status can be easily tracked, allowing you to have a quick overview of your bills and purchase orders, which are paid, and which are still due.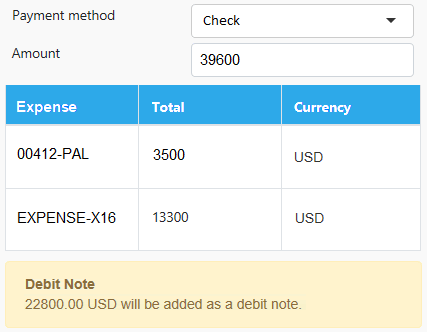 Automated debit notes for over payment
As seen in the Invoicing feature, over payments create automatic debit notes that will remind you that you have an account open with a supplier.
Later on, those debit notes can be used as a way of payment for the next expense or simply reimbursed back.
People interested in Expenses also looked at